La Stanza, by Nuno Bizarro Sentieiro and Paulo Soledade has entered its final 48 hours on Kickstarter! To read through a draft of the game rules, please click here. All components that are contained in both the Basic and the Deluxe edition of the game are visible in the picture below.
The Deluxe edition does not only contain this, but contains larger custom wooden parts instead and metal coins (instead of cardboard) right from the get go!
In addition, a lot of great Stretch Goals have been unlocked! Some for both the Basic and Deluxe edition of the game…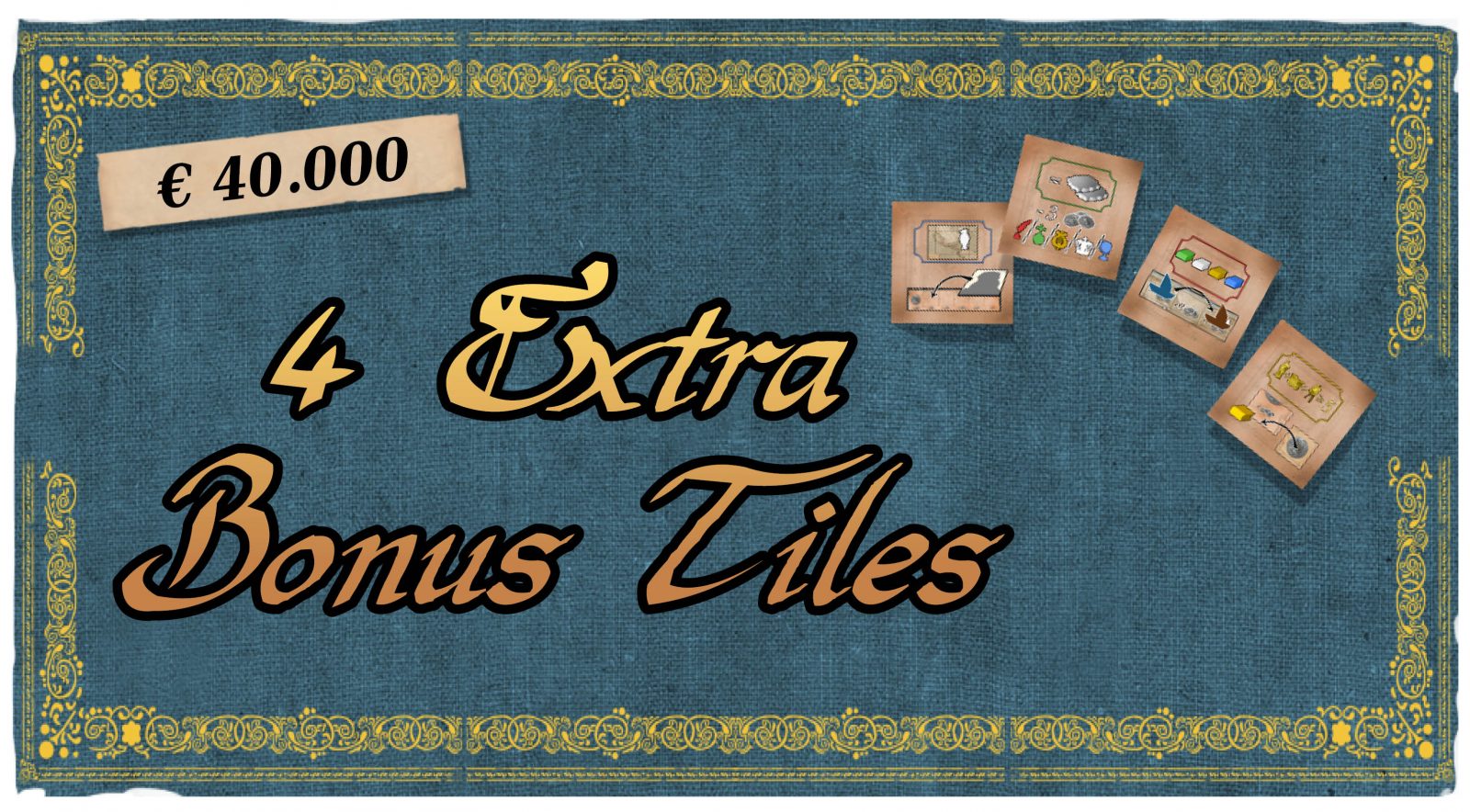 … but even more for the Deluxe edition only.
But wait, there is more. Upon reaching € 50.000, we will add another 4 bonus tiles to both the Basic and Deluxe edition of the game, for a total of 20 bonus tiles. No game will ever be the same!
The Deluxe edition of La Stanza is only available right now on Kickstarter or in limited quantities in our webshop afterwards and via direct sales in the Quined Games booth at fairs we attend. But not for the low price we are offering on Kickstarter now. You have just slighthly over 1 day left to grab your Deluxe copy for this absolute bargain of € 59 (or only € 52.50 if you manage to set up a group/bundle pledge for 6 copies).